Hey readers and bloggers! How are you all doing? I've received my second dose of Covid vaccine, two days ago, and I'm currently at rest…but thank God it was after my exams.
While blogging about today's topic, it really melted my heart looking into numerous amount of babies and young children suffering from their early age, when they're supposed to be educated and live their life in happiness and full health. It's utterly impossible to not cry after knowing about 'Child Labor' and how it drastically effects the young population.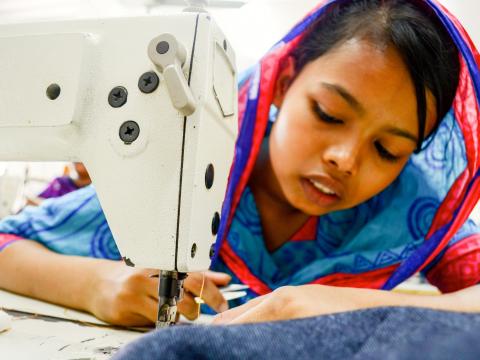 According to the latest reports, 152 million children worldwide are victims of child labor; 88 million are boys and 64 million are girls. The study reveals that most child labor is concentrated in the agriculture sector, which accounts for 112 million children working every day in which 48 percent are aged just 5-11 years!
Here are some of the lifetime impacts that affected millions of children…
An increasing amount of Poverty and Unemployment
Debts
Inequality
Lack of security and access
Low Income
Uneven distribution of health and educational benefits and facilities leading to unskilled labor market and inadequate information during job searches/opportunities or employment factors
Depression and Hopelessness
Less provisions or food supplies required for consumption and living
Children are still being used in some severe forms of child labor such as hazardous and wrong practices which really breaks up their moral and physical structures, serfdom, child soldiers, and trafficking. Globally, about 71% of enslaved women and girls and 29% of men and boys are used for trafficking.
Troublesome and Bleak Results..
Malnutrition
Depression
Frequent use of drugs
Mental depression
Insecure
Illiterate
Malnutrition
Degrading health
Negative and violent moral development and understanding of life.
SOLUTIONS:
Investing for your child in every possible way that

he/she can develop
Encouraging them to follow their dreams
Supporting their interests
Promoting their skill and talent level by level
Educating and spreading awareness
Proper Implementation of Laws regarding the elimination of child labor
Contributing to the groups and associations working to prevent Child Labor and it's perilous upshots.
It's our responsibility as a whole amalgamated community to spread awareness and eradicate this issue. Let's do this as much as we can so that it's permanently abolished and hope to see a great decrease in the percentages in the years to come. Stay Safe and Happy Reading:)